Welcome to Frick Counseling
**Only accepting Couples & Family Therapy referrals for sliding fee self pay with Shannon Sennefelder.
About
Meet Kristy & MFT Intern Shannon
Kristy (she/her) is a Licensed Professional Counselor, Certified Rehabilitation Counselor, a Compassionate Bereavement Specialist, a Brainspotting Therapist (certification in-progress), and is a member of WPATH (World Professional Association for Transgender Health) and GIVE AN HOUR providing free therapy to veterans and their families. Kristy may be a good fit if you are looking for a therapist who is passionate about the following: LGBTQ+ , Grief, Disabilities/Illness, Trauma, Anxiety, and Depression. She enjoys helping each client explore through a lens of non-judgmental curiosity, compassion and kindness. Her therapy style is conversational and experiential and can include ego work, meditation, movement, Brainspotting and the occasional homework assignment. Kristy also has a passion for supporting new and upcoming therapists through Individual and Group Supervision and Consultation. In her free time, Kristy enjoys spending time with her partner, playing with her rescue pups, Finn & Roscoe, tending to her 125+ and counting houseplants, working out, and watching the 76ers and WWE (Yes, you read that right - Kristy loves wrestling). Shannon Sennefelder (she/her) has a Bachelor's Degree in Counseling and Human Services from The University of Scranton, and is currently pursuing a Master's Degree in Marriage and Family Therapy from Capella University, Michigan. She has over 10 years experience working with couples as a Certified Relationship Coach. Shannon is committed to providing a safe, confidential, therapeutic environment that supports each client to create the change they want/desire in their life. In her free time Shannon enjoys being with her husband and son in the Pocono Mountains of Pa. She also loves to ride her heart horse, Ruby Red, Heaven Sent. They are all primary sources of joy in her life. If you are interested in working with Kristy or Shannon, please click the contact button at the top of the page.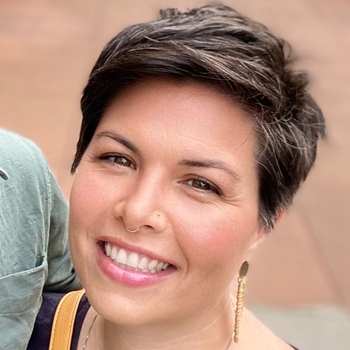 Kristy A. Frick, MS CRC LPC
Licensed Professional Counselor
Services
Areas I work within.
Anxiety
Depression
Trauma
Gender Identity
Grief
LGBTQIA+
Transgender Issues
Mindfulness
Life Transitions
Insurance Accepted
BlueCross and BlueShield
Highmark
Geisinger
Location
We're easy to find
Frick Counseling
Throop, PA 18512-1445